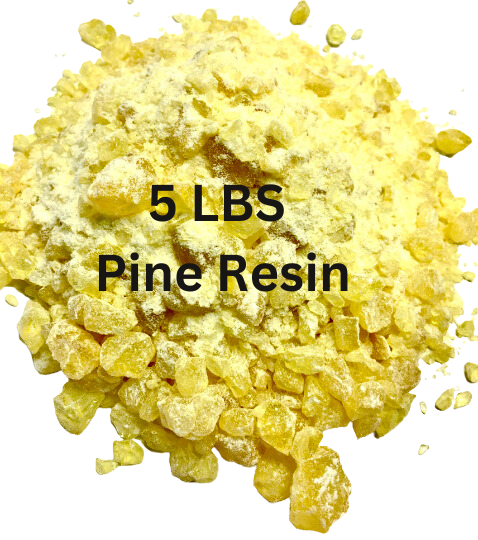 Grab Pine Resin in Bulk
Save in bulk. Drive your business. Get all the natural Pine Resin you need, when you need 'em.
Apply for Wholesale Account
Frequently Asked Questions
What products do you offer for wholesale?
When do I pay for my wholesale orders?

Payment is required prior to shipping your order. An invoice will be emailed to you and payment can be made at that time.  
What are the minimum order quantities for wholesale purchases?
Can I request samples before placing a wholesale order?

You may place a sample prior to placing an order.  A list of sample prices is available upon
request.  Please email us at contact@jennyjoyssoap.com 
Whatis the process for placing a wholesale order?

To place a wholesale order email us at contact@jennyjoyssoap.com and let us know
the item(s) and quantities you wish to order. 
How is shipping calculated?

Once we receive your order a shipping quote will be made available to you based on the shipping size and weight of the package. We ship using USPS or FedEx. 
Can I mix and match products in a wholesale order?

Yes, we can mix and match products in a wholesale order as long as the products are available at the time you place your order. 
Is there a return or exchange policy for wholesale orders?

Wholesale orders are not eligible for return or exchange. If there is an issue with your order related to shipping damages. We can file a claim with the selected carrier to resolve the issue. Proper supporting documents must be included by the buyer to assist in the claim process.  
Can I request customized or branded packaging for wholesale orders?

You may request custom branding for your order.  The labels and any product packaging must be
supplied by the buyer.  Prior to placing your order, these details must be discussed as there will be additional costs to the buyer for processing time of the product labeling and packaging. 
Where do we ship to? 

At this time our wholesale
orders are limited to the USA
What is the lead time forwholesale orders?

The lead time for wholesale orders varies depending on factors such as product availability, order volume, and production capabilities. It's recommended to discuss lead times with the supplier to ensure timely delivery.
Are there any marketing or promotional materials available for wholesale partners?

We are currently creating additional promotional materials, such as product catalogs, images, or display materials, to support their wholesale partners. Inquire about the availability of such materials and any associated costs
How do I apply for a wholesale account?
OR
📧 Or write us at contact@jennyjoyssoap.com